Yesterday was an amazing day for Mali & Me, as we had the privilege of opening for one of South Africa's most well-loved bands, Just Jinjer. The venue – The Lost Plot – overlooks the Knysna Lagoon, and is arguably one of the most beautiful in the Garden Route!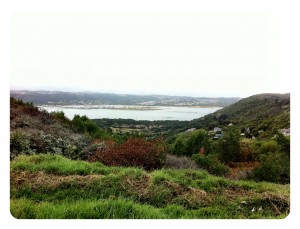 The stage backdrop at The Lost Plot
Tigger kicked the day off with a fantastic set, which included some amazing original songs.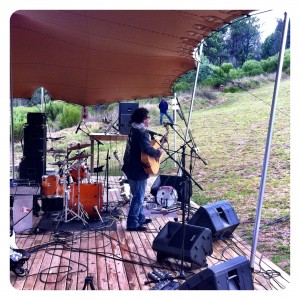 Tigger, getting the party started
We played after Tigger, and had an awesome time entertaining the beautiful crowd, who were more than happy to brave the less-than-perfect weather in order to hear some live music.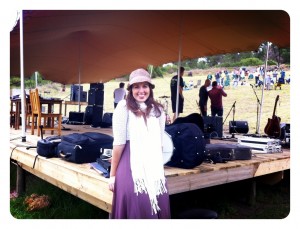 Getting ready to play
Once we were done, Just Jinjer took to the stage and rocked the party!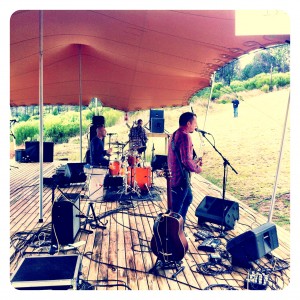 This photo is actually from their soundcheck – we were far too busy enjoying the music to think about taking photos during their set!
Thanks so much to The Lost Plot for hosting such an amazing event, and thanks to the wonderful people of Knysna (and the surrounding areas) for making it so memorable. You guys rock!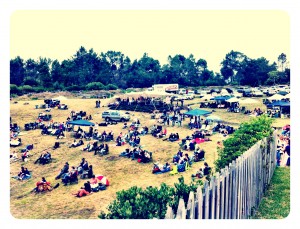 The lovely locals, showing their support for live music
See you at the next show!
Mali.xxx 
Photo's courtesy of Cuan Korsten.